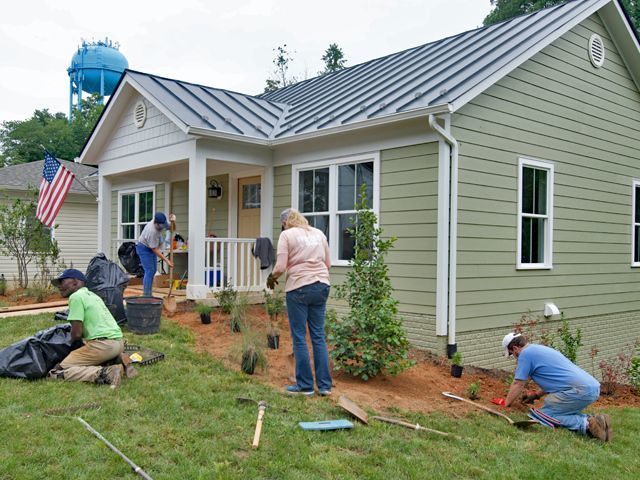 Fauquier Habitat's Homeownership Process
We know buying a home can be overwhelming. That's why we'll work with you each step of the way, and make sure you have the tools you need to achieve your goal. Here's a step-by-step overview of what to expect during the process of becoming a Habitat homeowner. 
1) Review our Qualifications & Complete our Eligibility Questionnaire

Fauquier Habitat for Humanity's Homeownership Program has several requirements that candidates must meet. Save yourself time. Then, complete the Program Eligibility Questionnaire to help determine if you may be a good candidate for the program.
2) Apply

Upon completing the Program Eligibility Questionnaire, you will receive an email notification either inviting you to apply to the program or providing reasons why you do not qualify at this time.
The 2022 sessions are complete. We will host new sessions in early 2023. Please email us at FamilyServices@FauquierHabitat.org to be added to the notification list.

3) Complete Partnership Requirements

If you are accepted into the program, you will begin your Homeownership classes and earning your 250 hours of "sweat equity" volunteering with Fauquier Habitat.

4) Select Your Home

Once you've earned 2/3 of your sweat equity hours, you will select your home or lot.

5) Close on Your Home

Complete the home-closing process, and get the keys to your new home!