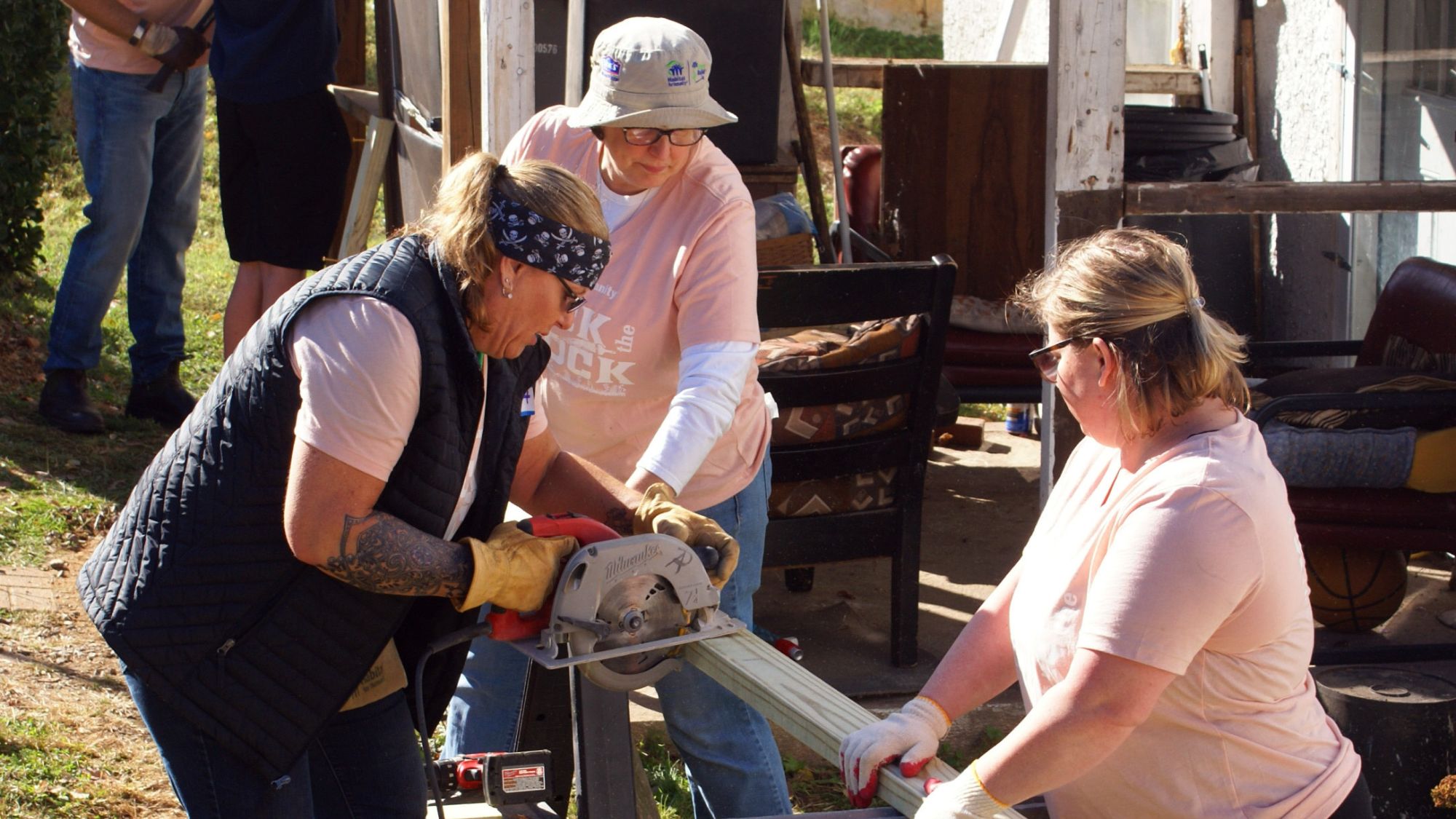 "It was wonderful to be part of such a neighborhood effort, and working with the Women Build was nothing short of amazing." - Mayor Carter Nevill
---
What do Women Build?
      Women BUILD Community.
      Women BUILD Hope.
      Women BUILD Homes.
The Fauquier Habitat for Humanity annual Women Build brings women together to fundraise and build homes for deserving families in need of decent and affordable housing. We strive to make an impact by creating an environment where every woman has the power to build a stronger community. This project recruits and empowers women of all different ages, backgrounds, industries, and skill levels to come together and make a powerful and visible impact in our local community through affordable housing.
Each year, over 100 women work together to raise a minimum of $250 each towards a full-home sponsorship. Each volunteer builder asks her friends and family to contribute donations through her personal fundraising page and other businesses in the community provide sponsorship dollars to ensure that each project is fully funded so that a qualifying family has the opportunity to purchase an affordable place to call home. 
Not only do those 100 women join together to sponsor the 'sticks and bricks' of the home, but they also join together on the job site to physically build the home that their fundraising efforts helped sponsor! No prior construction experience is necessary to join Women Build, there are multiple training opportunities throughout the year to gain the comfort and skill to ensure your day on the job site is truly the best day ever!
---
Coming SOON Women Build 2021
During the COVID-19 pandemic, Fauquier Habitat for Humanity's top priority is our staff, volunteers, and partner families' health and safety. We hope it will soon become safe to resume volunteer opportunities and closely monitor when Women Build can again kick-off and continue making an impact!
---
Women Build Steering Committee Interviews
The Women Build steering committee comprises women who plan, recruit, and steward the community of 100 Women Builders each year. If you are interested in exploring these one-year opportunities to help shape future events, contact committee chair Elizabeth Neher at womenbuild@fauquierhabitat.org or call 540-341-4952 to schedule an introductory interview. 
Join Us
---