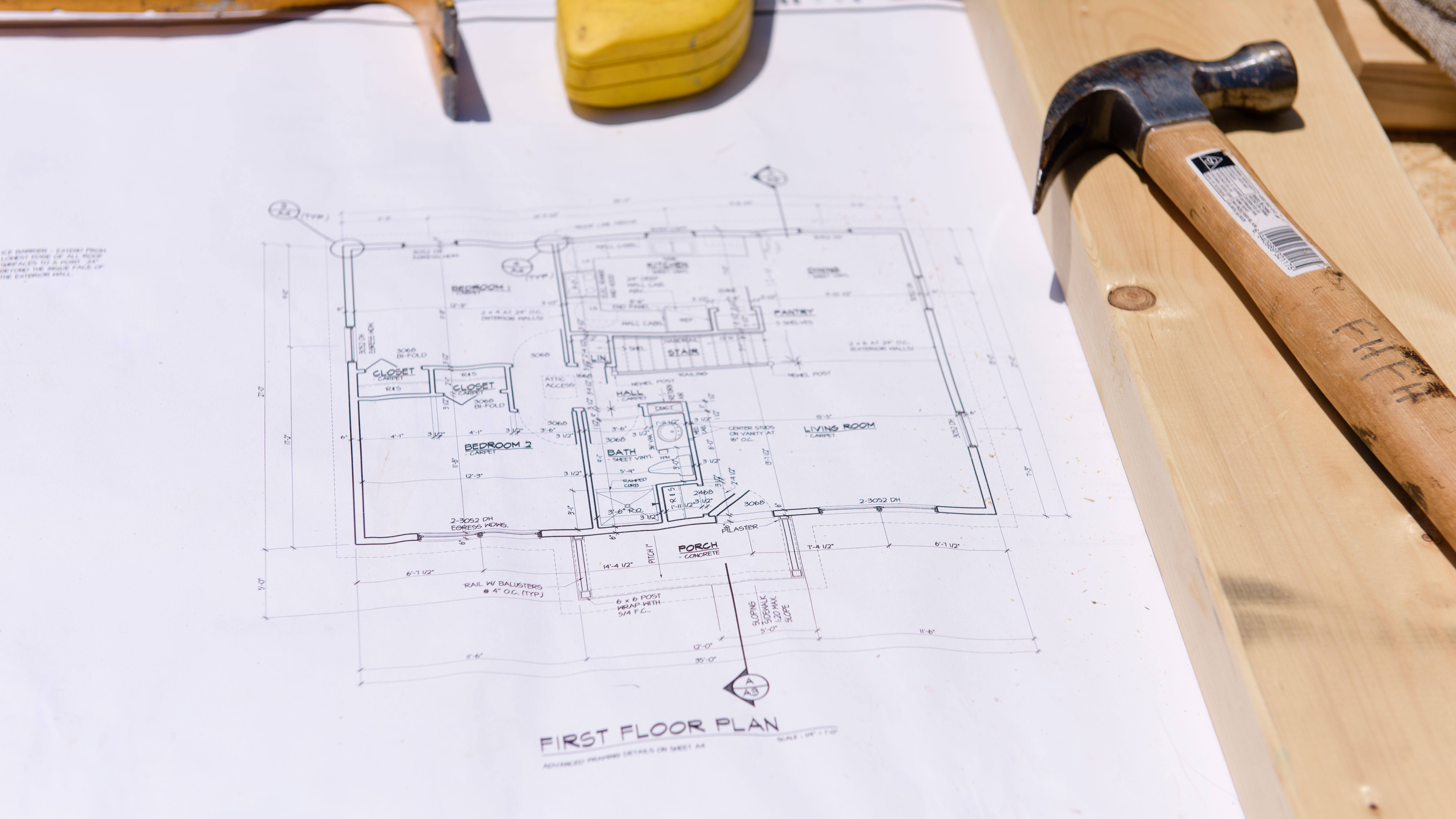 Fauquier Habitat for Humanity is governed by a Board of Directors, which includes an Executive Committee. Each board member serves a three-year term, and can serve a maximum of two consecutive terms. 
Executive Committee
Tom Bartkiewicz, Chair
Dana Pappas, Treasurer
Kees Dutilh, Secretary
The Board of Directors
Tom Bartkiewicz, Chair

Tom received his BS in Biomedical Engineering from Boston University but upon graduation fell in love with systems and software engineering.  He is president of Sand Dollar Software, Inc., a small software development company that he and his wife Donna founded in 1989. Tom is active at his church, Our Saviour Lutheran Church in Warrenton, where he has served as Financial Secretary and Council President.  Among his current activities, he is one of the leaders for the Senior High Youth Group and is the leader of the senior adult ECHO Ministry.  Since 2009, Tom has been involved with the Dave Ramsey Financial Peace program, leading Financial Peace in his congregation, helping other congregations get started, and as a trained financial counselor, providing one-on-one help for families in need.

Dana Pappas, Treasurer

A native Bostonian who relocated to Warrenton in 1997 Dana is currently the CFO of Plow & Hearth, LLC a privately held retailer of products for the home. He was the COO of the company from 2006-2016. He began his career at the women's apparel company, Talbots and has also worked at J. Jill, Appleseed's and Faith Mountain, all in the Finance and Operations side of the business.

Dana holds a B.S. in Accounting from Bentley University and an MBA in Marketing and Finance from Babson College. His wife, Marisa, is the art teacher at Warrenton Middle School. His two adult children are both graduates of Fauquier High School. He enjoys, reading, gardening and golfing and previously sat on the Habitat board from 2012-2017.

Kees Dutilh, Secretary

Kees (pronounced Case) and his wife Kathi retired to Rappahannock county about four years ago. As a former small real estate developer and residential general contractor in the Washington D.C. area, he soon became interested in issues related to affordable housing. Previously as a Board Member of Rebuilding Together, a national organization that assists low-income homeowners with critical home repairs, he saw first hand the challenges people with modest incomes face in purchasing and maintaining a home. Soon after moving to Rappahannock, he was asked to start a home repair program which is still ongoing. Kees is a Member of the Boards of Headwaters, the Rappahannock Benevolent Fund, and Rappahannock Communities. In his spare time, he likes to study local history and to tend his pollinator garden. Decades ago he earned a BA from Chapman University and MBA from The George Washington University in Washington D.C.

Kelp Armstrong

Kelp Armstrong is a retired Special Education teacher with Fauquier County. She has a Masters in Education and holds several specialized certificates to teach Deaf/Hard of Hearing and Blind/Low Vision students. As an Army brat, born in Ft. Bragg NC, she traveled with her family to South America, then back to the United States. She has continued her love of traveling by visiting 5 different countries, kayaking on both the East and West coasts, traveling to Hawaii and Alaska, and visiting states in between. She lives with her husband, Michael, in Marshall, VA, is a mother to two children and Oh!ma to three grandchildren. A volunteer at heart she has been part of Fauquier Habitat for Humanity for 7 years by being a member and then the Chair of Women Build. She participates with several environmental groups as a "citizen – scientist", volunteers with the Fauquier Community Theater, hikes regularly with two groups, and helps out with various programs at her church.

David Couk, Jr.

Dave has been in the financial services industry since 1986 and has served in many capacities as a financial advisor before switching to the mortgage side in 2010. Dave is currently a mortgage loan originator at Integrity Home Mortgage Corporation; a locally based, but privately owned direct lender, specializing in quick close times on residential mortgages.
Dave has deep roots in the community. He is a graduate of Fauquier High School, and received his BS degree in Business from VCU. He was a Big Brother in the Big Brother/Big Sister program for many years, & has served on local boards such as the Partnership For Warrenton, and previously on the Habitat For Humanity board. His father started Blue Ridge Orthopedic Associates, and served many years at the Fauquier Free Clinic. Dave was recently married, and lives in Warrenton. Having played both tennis and basketball in college, Dave still considers fitness training one of his outside passions.

Carolina Gomez Salagdo

Carolina is a Habitat homeowner and has been involved with the organization for ten years. Carolina has always been a strong ambassador of our organization and is a proud representative of our homeowners serving on the board.

Susan Long

Originally from Alaska, Susan has been a Virginia resident since 2013. She graduated from the University of Washington with a degree in Political Science. An early career in environmental law, working in both the Northwest and Washington DC introduced her to the beauty of Northern Virginia and planted the seed for her eventual return. Over the past 20+ years she has founded several companies focusing on Real Estate development, funding and financing solutions for developers and sourcing opportunities for a select group of investors. In addition to continued education in finance, she holds Real Estate licenses in both FL and VA, is a Legacy member of Leadership in Energy & Environmental Design (LEED, AP) and certified in Demolition & Deconstruction. She has served as a volunteer, officer and board member for multiple organizations; most recently Middleburg Community Center, Chief Voting Officer for Fauquier and VH Vaccination efforts. She enjoys the challenge of NYT crossword, spending time with her daughter and traveling.

Leonard McGill

Len McGill is an experienced business lawyer and adviser with over thirty years of experience providing legal and strategic advice to public and private companies in a variety of industries. He is also an angel investor and is active in counseling startups and emerging growth companies. He is currently a member of a 100-lawyer virtual law firm called Outside GC, LLC, and manages a nationwide corporate law practice from his home office in Flint Hill, Virginia. Len handles a broad range of legal matters for his clients, including mergers and acquisitions, capital raising and finance, general corporate advice and contract review, and corporate governance and compliance.

Prior to joining Outside GC, Len served as General Counsel and Chief Compliance Officer to several large public companies, including nine years with Fleetwood Enterprises, Inc., at the time a Fortune 500 company and the leading manufacturer of recreational vehicles and one of the leading manufacturers and retailers of manufactured housing (mobile homes).

He later served as General Counsel to Ameron International Corp, a global producer of steel and concrete water transmission lines and fiberglass pipe for transporting oil and corrosive fluids, and to Steel Partners Holdings LP, a global diversified holding company owning multiple businesses in various industries, including industrial products, banking, oilfield services, and sports-related industries.

Prior to joining Fleetwood, for a number of years Len had been an associate and then Of Counsel at the international law firm of Gibson Dunn & Crutcher, where he had a broad transactional practice, including managing financings and mergers & acquisitions for a wide range of clients.
Len has a Juris Doctor, magna cum laude, from Georgetown University; an LL.B. (Hons.) from the University of Edinburgh in Scotland; and a Master's in Management from the Drucker School of Management in Claremont, California. He is a member of the Bars in California, Virginia, and the District of Columbia.
A native of Scotland, he lived and practiced in Southern California for many years before settling back in Northern Virginia, where he now lives and works in a 19th-century farmhouse in Flint Hill, in Rappahannock County, on historic Ben Venue Road. He is an active member of the local community, as a member of Washington Baptist Church in Washington, Virginia, and serving on the Board of the Rappahannock Benevolent Fund, a local charitable organization, among other associations. He has two adult daughters, Victoria and Rebecca, and when he has free time Len enjoys running and hiking.

Barrie Newman

Barrie Newman is a local Fauquier County Native. Barrie attended Virginia State University located in Petersburg, Va from 2005 to 2007 where he was pursuing a bachelor's degree in the School of Business in Computer Information Systems. In April of 2008, Barrie decided to enlist in the United States Navy Navy. After a six-month school, he was sent to the fleet to become a new crew member on board the USS Porter DDG-78. While on his first sea tour, he did everything from fire fighting to becoming a Master Helmsman. During his time at sea, he visited over seven wonderful counties where he absorbed and enjoyed local culture.

After three years on board he was then given staff duty orders to SPAWAR Space Field Activity in Chantilly, Va. He spent 3 years supporting MID as a Project manager and was responsible for planning and conducting tests and evaluations designed to evaluate the capabilities of national technical means (NTM) against current and evolving commercial and Government technologies. While on active duty supporting MID Barrie won several Group and Directorate level awards and obtained his associate degree.

In 2015 he separated from active duty and joined SPAWAR 366 reservist unit and became a contractor where he continued to support the NRO by working in the MOD and MID program offices. Barrie separated from the United States Navy Reserves in October 2017 with an Honorable Discharge, and still supports the NRO and the MID program offices as a System Engineer Technical Advisor (SETA) to this day.

Nigel R. Ogilvie

Nigel Ogilvie retired from the Federal Reserve Board of Governors staff in November 2020 following a career of nearly 42 years in bank supervision with that agency and with the Department of the Treasury's Office of the Comptroller of the Currency (OCC). His work in bank supervision has spanned research, policy, and direct oversight of banking institutions. At the OCC he began as a research assistant in 1979 and was promoted to the position of senior economist by 1989. At the Federal Reserve Bank of San Francisco, Nigel served as the electronic banking specialist for bank supervision, where he developed training courses for bank examiners on internet banking, smart card applications, and other emerging uses of technology that were revolutionizing retail banking. At the Board of Governors of the Federal Reserve, he coordinated the Supervision and Regulation Department's Operations Review Program, performed oversight for regional bank supervision, served as the Division's lead analyst for Puerto Rico, and coordinated the Regional Bank Outreach Program.

Nigel's academic training includes and BA and MA, International Affairs, Johns Hopkins University, and MBA, Finance, George Washington University. In addition, Nigel is a Chartered Financial Analyst and has taught CFA preparation courses in Atlanta, San Francisco, London, Zurich, Milan and Washington D.C.

In addition to his volunteer work on the Fauquier Habitat board, Nigel also serves on the vestry of Grace Episcopal in The Plains, Virginia, and is active in other civic groups.

Charles Robinson

Charles Robinson has serves as a professional insurance agent with State Farm Insurance Companies since September, 1990. He also served as an Agency Field Consultant for the company from September 1995 until December 31, 1999. Prior to entering the insurance business, he worked for the U.S. Government as Director of Logistics for Engineering and Housing, Army Corps of Engineers and from 1987 to 1990 in addition to working as a Systems Engineer with the Corps from 1983 - 1986. Charles outstanding career also includes, seven years in the United States Army where he served as a Logistician for the United States Army Security Agency. He served as supply officer responsible for establishing the Patriot Missile and the M1 Tank Warehouses.

Graduate of the University of the State of NY with a Bachelor of Science degree in General Studies. He is a licensed insurance instructor, for the state of Virginia, Maryland and the District of Columbia. Charles is also a Certified Long-Term Care Instructor in Virginia, Maryland and the District of Columbia. A member of Fauquier Springs Country Club since May 1, 1996 where Charles has served on the Grounds Committee for approximately nine years and as chairman for the last five years. He has also served on the House Committee for the past six years.

Leslie Wise

Leslie is a native Washingtonian and a graduate of Ohio University with a degree in Telecommunications. She is currently working at SFMC, Inc., a residential property management company. She serves as the Director of Business Development as well as a Financial Association Manager. Leslie spent more than 15 years dedicated to volunteerism in a number of capacities throughout the Fauquier County community. She served as the Executive Director of the Blue Ridge Orthopaedic Foundation as well as the former Race Director for the Bodies in Motion 5k & 10k, which raised money for more than two dozen non-profit organizations within Fauquier and Prince William counties. She served as Board President of the Wakefield Booster Club, the Snow Hill HOA Board of Directors, Fauquier Jewish Congregation Board of Directors, and Treasurer of the C. Hunter Ritchie PTO. She also served on two FCPS Redistricting Committees. Leslie and her family have lived in Warrenton for more than 22 years. Her husband, Jeff, is an orthopedic surgeon. They have two children. Her daughter is in a graduate program pursuing her master's in Athletic Training and a doctorate in Physical Therapy. Her son works as a sports broadcaster for a TV station in South Bend, Indiana. In her spare time, Leslie enjoys working out doing HIIT classes, running, golf, and skiing.